---
Import 3D data created by other application and use it as an object.
The following formats are supported.
– Directx file (*.x)
– VRML 2.0 file (*.wrl)
TIP
WINCAPSIII does not support VRML 1.0 format.
Use VRML 2.0 (or VRML 97) format data.
STEP 1
Select the parent node for adding the object.

STEP 2
Right-click the node. From the submenu, click Add 3DData. read 3D data window appears.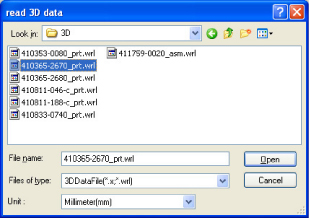 STEP 3
Select a file and click OK button.
The default format is DirectX. For VRML data, switch the file type to VRML (*.wrl).
The corresponding object appears in the Arm 3D view.
TIP
The units of the data scale may differ according to the software on which the 3D data was created. Select the appropriate unit and import.

Imported 3D data may display a mirror image. Enter a negative value in the Scale box to display a normal image.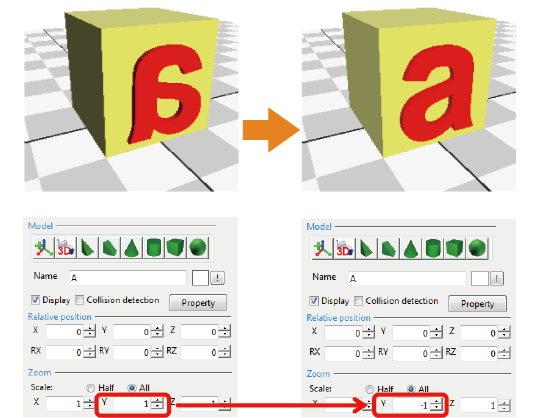 ---